Reception
Staff
Miss N. Rushton – Class Teacher
Mrs J Bradley - Class TA
Mrs S Clarkson - Class TA
Hello parents and children, a very warm welcome to our Reception class page. Miss Rushton, Mrs Bradley and Mrs Clarkson are very excited to meet you all. We hope you are all excited to begin your Reception adventure!
Over the first two weeks in September, the children will be introduced gradually so that we can ensure each child feels happy and safe in their new environment. We realise this change can be a daunting experience for some children and can often take a little while to settle.
During the first half term our priority is to ensure that the children settle, enjoy coming to school and make lots of new friends. The children will become used to their new environment, be aware of rules and expectations and feel ready to learn.
This year brings a new and exciting challenge for us all! The Early Years Curriculum has been revised and changes have been made and will be statutory for all Early Years settings from September. Developing Communication and Language through a broad and balanced 'play based curriculum' is still very much our priority.
"Play underpins the Early Years Foundation Stage. It also underpins learning and all aspects of children's development. Through play, children develop language skills, their emotions and creativity, social and intellectual skills. For most children their play is natural and spontaneous although some children may need extra help from adults. Play takes place indoors and outdoors and it is in these different environments that children explore and discover their immediate world. It is here they practice new ideas and skills, they take risks, show imagination and solve problems on their own or with others. The role that adults have is crucial. Adults provide time and space and appropriate resources. These might include clothes, boxes, buckets, old blankets that will inspire play and fire children's imaginations. They observe play and join in when invited, watching and listening before intervening. They value play and provide safe but challenging environments that support and extend learning and development."
Religion
Our first topic in Religion will be families and looking closely at 'myself'. The children will be able to recognise that their name is important to them and others and will be able to talk about how they feel when they are known and called by their name.
Through discussions, prayer and song the children will learn;
God knows and loves us: we are precious to God
God has called us by our name
Prayer is talking and listening to God
It is possible to pray at any time
Reading for Pleasure
Here at Holy Family, we love to read! We share stories daily and inspire children to develop a real love for books. We select high quality reading materials and carefully plan our books according to the children's interests. We can't wait to find out which stories you enjoy sharing together at home!
Your child will bring home a school reading book. Please share the book with your child each day at home. The communication diary should be signed and can be used to make any comments. Please look out for any feedback from the teacher on your child's reading day. You will find a bookmark enclosed with the book - please make use of them as they provide useful ideas for questioning whilst sharing the book.
Phonics
Early phonics focuses on developing children's listening skills. The children are exposed to and explore;
-Environmental sounds
-Instrumental sounds
-Body percussion e.g. clapping and stamping
-Rhythm and rhyme
-Alliteration
-Voice sounds
-Oral blending and segmenting e.g. hearing that d-o-g makes 'dog'
We follow a phonics programme called 'Read Write Inc'. The children engage in daily phonics lessons.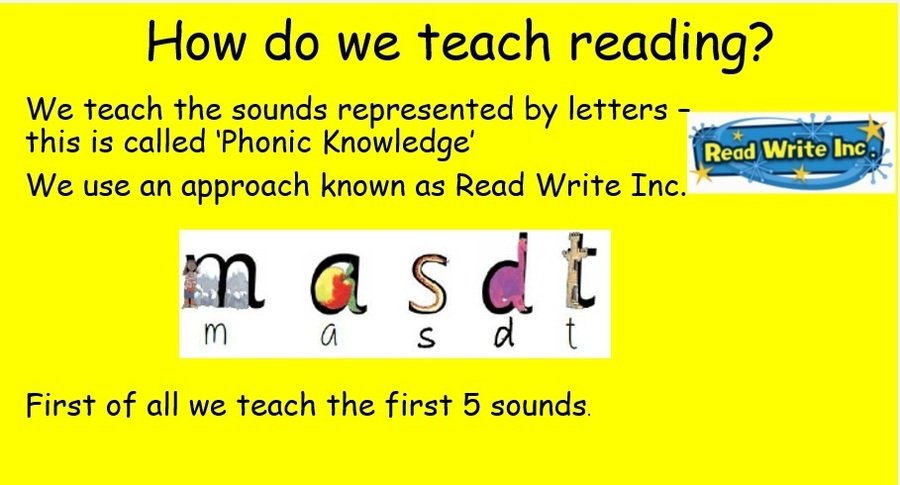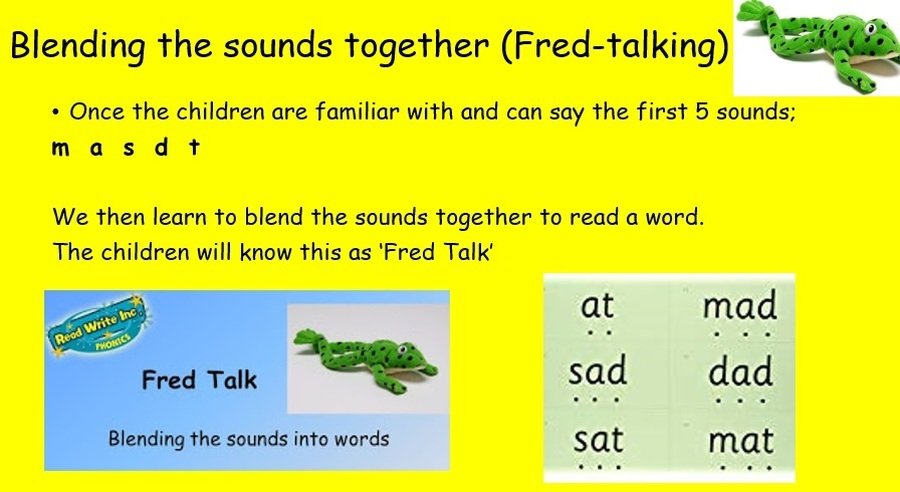 Our Maths curriculum embeds mathematical thinking and talk. To support and direct our teaching and learning, we follow the scheme 'White Rose Hub'. The scheme builds on the content of the previous topic and allows for key mathematical concepts to be revisited and developed further across the year.
As the children are settling in to their new environment, the initial focus is 'getting to know you'. During the first few weeks we will be introducing the areas of provision and getting to know the children. We will explore Key times of day and class routines. We will be thinking about where things belong and using positional language to describe.
Further in to the Autumn Term, we will be learning to;
-Match and sort
-Compare amounts
-Compare size, mass and capacity
-Explore pattern
You can find more information about White Rose by following the link -
https://wrm-13b48.kxcdn.com/wp-content/uploads/2021/02/Phase-1-Just-like-me.pdf
In Reception class we love to watch 'Numberblocks' – we use the videos and visuals to support and develop our mathematical understanding;
https://www.bbc.co.uk/iplayer/group/b08bzfnh
The open ended provision in class will help the children to practise what they have learned during whole class sessions as well as becoming independent in creating their own challenges through many play opportunities during the school day.
Parents notices
-Please send your child in to school each day with a waterproof coat and a pair of wellies (we love to get wet and muddy and play outside in all weather conditions)
-Please practice self-help skills at home such as putting own coat on and fastening independently
-Ensure all clothing is name labelled
-Water bottles to be brought to school each day and refilled at home
-Children to come to school every Wednesday dressed in their PE kit (white t-shirt, navy/black shorts or jogging bottoms with school jumper on)
-Book bags to be brought in once a week on your child's reading day